Diagnostic testing is vital to the basic management of patient care, allowing physicians to detect disease earlier, make diagnoses, prescribe therapies, and monitor patient progress.
At Weston Medical Health Center we have a wide array of diagnostic medical equipment in the clinic, as well as, the ability to gather samples for lab work.  Obtaining data and diagnostic testing results quickly and accurately is the basis for all our medical procedures and treatments.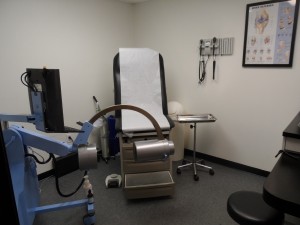 As one of the first stages of care this allows us to detect conditions and disease while providing targeted and effective treatments.
Medical Imaging Devices:
Full Universal X-Ray

Mini C Fluoroscopic Machine

Ziehm Solo Large C Arm