MEET OUR EXPERIENCED TEAM
Our Doctors
Our team is ready to help you from the moment you decide to make an appointment to the end of your sessions. We are here to support you every step of the way.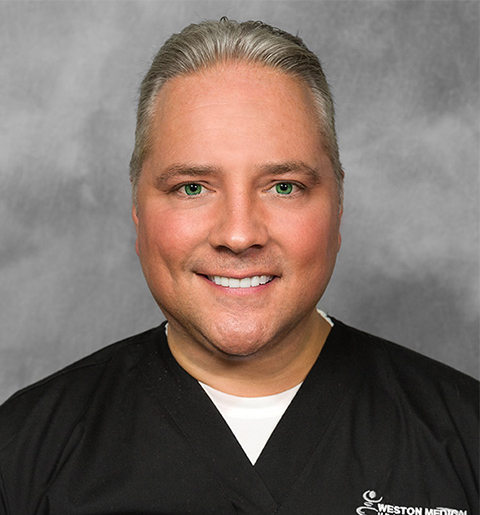 Founder | Chiropractor
Dr. Dennis Spoonhour, D.C.
Dr. Dennis Spoonhour, founder of Weston Medical Health Center, started with one goal in mind: to give patients the most comprehensive, affordable healthcare today through the detection and correction of pinched nerves. Dr. Spoonhour's conviction that an optimal spine and nervous system equal optimal health will redefine the concept of health for thousands of people in South Florida. In pursuit of chiropractic excellence, Dr. Spoonhour has studied under the most influential minds in the field. As a result, he is well educated on the latest research regarding spinal reconstruction. By combining this cutting-edge knowledge with the most technically advanced equipment, Dr. Spoonhour sets the standard in spinal correction. Dr. Spoonhour's belief that the human structure leads to human function was the reason why he became a primary health care provider. The idea of a magic potion, powder or pill equating to health is not the answer. Health comes from inside our bodies, not from the outside. Dr. Spoonhour is a member of the Florida Chiropractic Association and the International Chiropractic Association. He is a Chicago native. He is a graduate of Florida State University, Life College of Chiropractic in Atlanta and is currently seeking advanced degrees in neurology.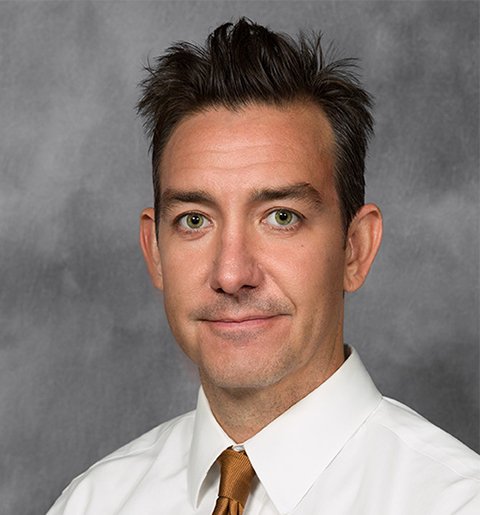 Physical Medicine & Rehab Physician
Dr. Erik Kuyn, MD
Dr. Erik Kuyn is double board Certified in Physical Medicine and Rehabilitation and Sports Medicine from the American Board of Family Medicine. Dr. Kuyn most recently practiced with the Cleveland Clinic Foundation in Spine and Sports Medicine care, in the Foundation's Department of Neurology. Dr. Kuyn's graduate medical education was also with the Cleveland Clinic Foundation, as he served as Primary Care Sports Medicine Fellow from 2009-2010. He also served as Resident in Physical Medicine and Rehabilitation from 2004 to 2008 and as Chief Resident in 2007-08. He received his Doctor of Medicine Degree from Saint George's University in Grenada, West Indies. Dr. Kuyn also possesses a wealth of Sports Medicine experience with professional athletics as well as collegiately and the prep level. He worked with the United States Tennis Association (USTA), the NHL's Florida Panthers and in Cleveland, with the Cavaliers (NBA), Browns (NFL) and Indians (MLB).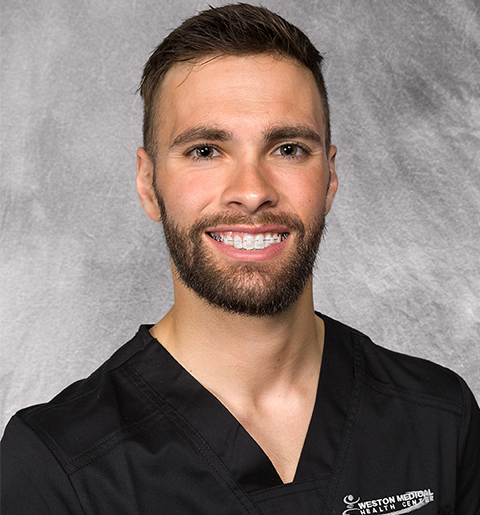 Doctor of Physical Therapy
Dr. John Aboud, DPT
John Aboud, Doctor of Physical Therapy, began his career at The University of Northern Iowa where he obtained his Bachelor's Degree in Movement and Exercise Science. After graduating John attended Des Moines University where he obtained his Doctorate Degree in Physical Therapy. John was born and raised in Iowa and relocated to South Florida in 2019. Early on, John enjoyed swimming and running and eventually transitioned into competing in Triathlons. His love for sports led him into the field of Physical Therapy. He understands the impact injuries have on a person's life, which is why his treatment approach is based on functional activities that are easy to implement into daily life activities. John is certified in blood flow restriction, which uses a safe, natural and physiological manipulation of your body's circulatory system to produce quick and significant gains in strength and fitness.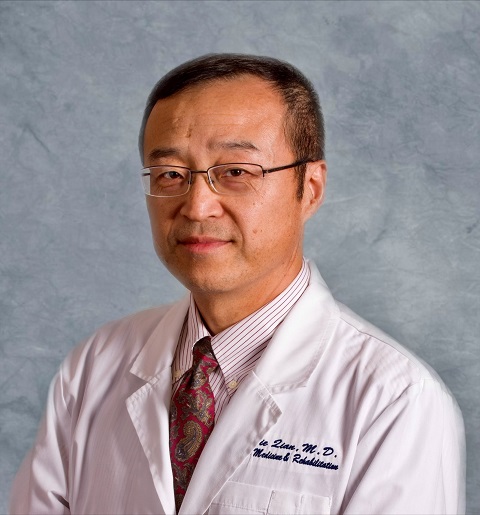 Physical Medicine & Rehabilitation
Dr.Qian, MD
Tie Qian, MD is board certified in Physical Medicine & Rehabilitation (PM&R). He completed his Doctor of Medicine at the Beijing Medical University in China, and did four years of orthopedics before came to the United States. Dr. Qian did research at University Of Pennsylvania and University of Miami School of Medicine. He resumed clinical training at the Brooklyn Hospital/NYU in New York for his internship, followed by a PM&R residency at the Kessler Institute for Rehabilitation/UMDNJ in New Jersey. Dr. Qian came back to Miami in 2001 and was an attending physician at the Jackson Memorial Hospital/University of Miami School of Medicine and Miami VA. He continued his career in private practice settings in 2007 focusing on musculoskeletal medicine, accident, sports injuries, acute and chronic pain. Dr. Qian has over 36 years of experience in the medical field. He is a member of the American Academy of PM&R and has published numerous articles in peer-reviewed journals.