Sports Injury Rehabilitation
Weston Medical Health Center provides Sports Injury Rehabilitation for our patients using customized injury-specific programs which promote the restoration of your health, sports performance and fitness. With our programs you will recover quickly and be back on the field in no time!
Weston Medical Health Center uses a unique blend of experienced expert staff along with superior treatment methods while utilizing the state-of-the-art sports performance innovations and equipment. We work with the patient to repair injured muscle tissue, increase strength and endurance of muscle fibers, create familiar movement patterns while increasing range of motion, and work to correct muscle imbalances that may have formed from injury.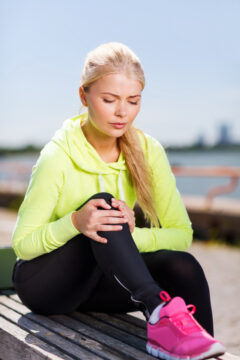 Sports Injury Diagnoses
Dr. Erik Kuyn, of Weston Medical Health Center, prides himself on providing high quality care for all types of sports and athletic injuries. We provide care for the following diagnoses:
Evaluation and treatment of soft tissue injuries to the spine and peripheral joints.

Knee Injuries, Shoulder Injuries, Back Injuries, etc…

Injury Prevention
Post-surgical rehabilitation utilizing state-of-the-art techniques and equipment.

Patient education and home exercise programs.

Manual therapy, mechanical treatments, and various modalities are available.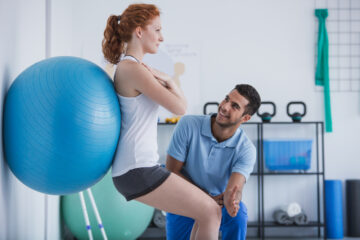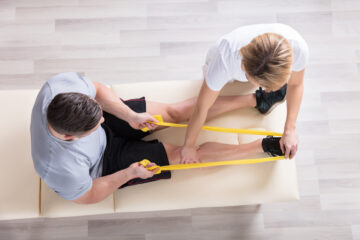 Sports Injuries We Treat
Dr. Eric Kuyn, our resident Weston-based physician, can treat the following sports-related injuries:
Treated Diagnosis

Cervical sprain/strain (Whip lash)

Cervicalgia

Cervical radiculopathy

Cervical spondylosis

Cervical disc herniation

Cervical stenosis

Rotator cuff sprain/strain

Bicepital Tendonitis/tendinosis

Subacromial/subdeltoid bursitis

Lateral epicondylitis (Tennis elbow)

Medial epicondylitis (Golfer's elbow)

Olecrenon bursitis

Thoracic sprain/strain

Lumbar sprain/strain

Lumbar radiculopathy

Lumbar stenosis
Low back pain

Lumbar facet arthropathy

Lumbar spondylosis

Hip flexor strain

Hip adductor strain

Hip Arthritis

Snapping hip syndrome

Greater trochanteric bursitis

Gluteus medius/minimus tendinitis

Piriformis syndrome

Hamstring strain

Pelvic stress fx

Femoral Stress fx

IT band syndrome

Patellofemoral pain

Knee arthritis

Knee internal derangement (meniscal tear/ACL tear/ PCL tear)
MCL/LCL Sprain

Patellar subluxation/dislocation

Prepatellar/infrapatellar/Pes Anserine bursitis

Os-Good Schlatter's dz

Sinding larson Johansson dz

Gastrocnemius Strain

Medial Tibial Stress syndrome

Tibial stress fx

Lateral ankle sprain

Medial ankle sprain

Posterior tibial tendinitis

Peroneal Tendinitis

Achilles tendinitis/tendinosis

Retrocalcaneal bursitis

Sever's dz

Metatarsalgia

Morton's neuroma

Jones Fx

Metatarsal stress fx