Weston Medical Health Center is Weston's premier Sports Medicine facility. Sports medicine refers to injuries and medical conditions for which regular exercisers and sports-minded individuals encounter. However, sports medicine is not limited to just injuries suffered during a basketball game or tennis match. A twisted ankle, arthritic knee and hurt shoulder all benefit from the practice of sports medicine.
Dr. Erik Kuyn is Weston Medical Health Center's certified resident sports medicine physician. Experienced in treating sports injuries from the United States Tennis Association (USTA) to the NBA and NFL, you can be sure Dr. Kuyn has the knowledge to treat you with care the first time.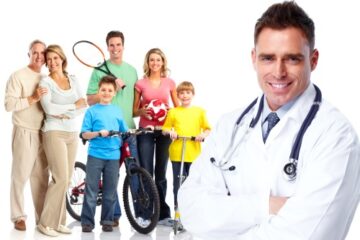 Our Sports Medicine facility is proud to serve the Weston, Florida and surrounding South Florida area. If you've suffered a recent sports-related injury or simply have recurring pain from an old pick up basketball game, let Weston Medical Health Center be your go-to solution for all things sports medicine.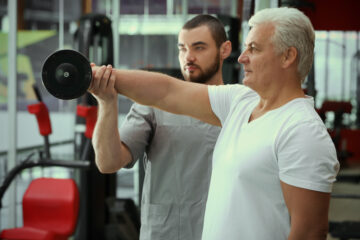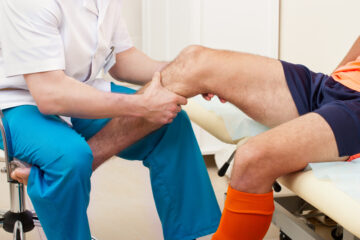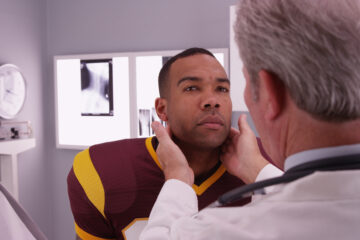 Conditions We Evaluate and Treat
Shoulder
Adhesive Capsulitis (Frozen Shoulder), Arthritis, Tendinitis, Bursitis, Rotator Cuff Syndromes, Shoulder Pain, Shoulder Replacement Therapy, Pre/Post-Surgical Rehab (Rotator Cuff Repair), Shoulder Impingement
Neck/Upper Back
Cervical Radiculopathy, Cervical Discogenic Pain, Neck Stiffness, Neck Strain/Sprain, Thoracic Outlet Syndrome, Arthritis, Postural Dysfunction, Post-Surgical Rehab (Spinal Fusion, Laminectomy, Discectomy), Peripheral Nerve Entrapment, Degenerative Disc Disease, Rib Fractures and Pain
Elbow
Tennis Elbow (Lateral Epicondylitis), Golfer's Elbow (Medial Epicondylitis), Post-Surgical Rehab
Wrist Hand
Carpel Tunnel Syndrome, Arthritis, Post-Surgical Rehab
Lumbar Spine
Low Back Pain, Lumbar Radiculopathy, Sciatica, Lumbar Discogenic Pain, Spinal Stenosis, Arthritis, Degenerative Disc Disease, Pre/Post-Surgical Rehab (Laminecotmy, Discectomy, Spinal Fusion), Pregnancy-Related Pain, Back Strain/Sprain
Sacroiliac Joint (Pelvis)
Sacroiliac Joint Dysfunction, Piriformis Syndrome, Sciatica, Pregnancy-Related Pain
Hip
Bursitis, Tendinitis, Arthritis, Joint Stiffness, Myofascial Pain, Pre/Post-Surgical Rehab, Iliotibial Band Syndrome, Fracture
Knee
Tendinitis, Bursitis, Patellar Femoral Syndrome, Arthritis, Pre/Post ACL Rehab, Meniscus Tear Rehab, Strain/Sprain, Fracture
Ankle/Foot
Achilles Tendinitis, Bursitis, Plantar Fasciitis, Pre/Post-Surgical Rehab, Fracture, Bunionectomy, Pes Planus Sports Specific Rehabilitation
Post-Op
Rotator Cuff Repair, Labral Tear, Femoral Acetabular Impingement, Quadriceps Tendon Repair, Anterior Cruciate Ligament Reconstruction, Meniscus Repair, Achilles Tendon Repair